Pugh's Flowers
Pugh's Flowers has been in business since 1976. We are a family owned and operated floral design firm. Our company has been voted "Best Florist in Memphis Tennessee" on numerous occasions. Most recently for 2018. We offer the best selection of wedding flowers in Memphis. The floral design team at Pugh's creates gorgeous bridal bouquets, beautiful Wedding Flowers for the ceremony and stunning reception flowers. Our company operates three floral design centers in Memphis and a fourth flower shop located in Southaven, Mississippi. If you are engaged and getting ready to start your wedding planning, we encourage you to contact our expert wedding team. We offer a free wedding consultation for all new prospective brides.
Our team has years of experience with designing and delivering gorgeous wedding flowers. We have been serving brides in Shelby and DeSoto county for more than 40 years. Our wedding staff routinely handles weddings in Arlington, Bartlett, Collierville, Germantown, Lakeland, Millington, Memphis, Oakland and Southaven MS. The gallery below contains photos taken at the many wedding events we have designed for.
Wedding Flowers
Pugh's Flowers knows that your wedding day is one of the most important days of your life, which is why we offer a wide variety of services to make it as memorable as possible. Our experienced designers will work with you to create the perfect flower arrangements for your ceremony, reception and other events leading up to the big day. We will also help coordinate all other aspects of your floral needs including transportation and delivery. If you need help planning every last detail from start to finish, we can provide full wedding planning services from start to finish!
Wedding Consultation
Pugh's Flowers offers wedding flowers and consultation services to help you realize the wedding day of your dreams. We offer a wide variety of services to make your wedding day as memorable as possible. You can schedule an appointment with us for a consultation by calling or emailing us.
When you schedule an appointment with us for a consultation and during this initial meeting, we will provide you with a variety of arrangements to choose from for things like your bridal bouquet, groom corsages, and ceremony decor in order to help bring your vision to reality. We have worked with many brides and grooms, and we love helping them create the perfect wedding. If you're interested in scheduling an appointment to talk about your big day, please fill out our contact form or give us a call. In the meantime, check out some of our recent work on our website!
We also offer custom-made designs and urns or pedestals for arrangements. We also offer custom-made designs and urns or pedestals for arrangements. An urn or pedestal is a decorative vessel used to hold flowers in a vase, casket, or other display. They can be made of metal or stone, but they are usually made of wood. You can purchase a ready-made pedestal or order one from us if you do not want to go through the trouble of making it yourself!
Conclusion
Pugh's Flowers is here to help you realize your wedding plans. We have been recognized as a top florist in our market, and we know that first-hand what it takes to make your wedding day special. If you're looking for the best florist to handle your wedding, you should no further than Pugh's Flowers. You can expect great customer service, fresh flower arrangements, beautiful floral designs, plants, gift baskets and much more.
Discount Offers – Use on Main Website
About Pugh's Flowers The Best Wedding Flowers & Event Flowers in Memphis
"Hey there! I'm Laura, the wedding coordinator here at Pugh's Flowers. Family owned and operated, Pugh's has been in business for over 30 years, and I've been here for 7 helping to expand our wedding division. I pride myself on my attention to detail, but also the ability to be flexible and work with all budgets, venues, design styles, etc.
Allow us to handle all of your floral needs, be it a simple elopement bouquet or wedding party of 50. We offer bride and bridesmaid bouquets, boutonnieres and corsages for the family/attendants, altar arrangements including arches/arbors, aisle markers, floral chandeliers, reception centerpieces, cake flowers, buffet table arrangements, and so on. We have a growing selection of rental items, containers, lanterns, candles and can bring your design ideas to life. Give us a call or email today so we can get started on a quote for you!"
Pugh's Flowers was voted Best Florist in Memphis. We are the number one choice for Wedding and Event flowers in Memphis Tennessee and Southaven Mississippi. We have more than 40 years of experience. We are equipped to handle weddings and events of all sizes. We put everything we have into exceeding the expectations of the clients we serve.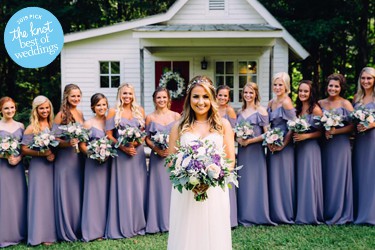 Locations
WHITTEN ROAD
2435 Whitten Rd.
Memphis, TN 38133
(901) 405-6670
POPLAR AVENUE
5645 Poplar Ave.
Memphis, TN 38119
(901) 682-2501
UNION AVENUE
1882 Union Ave.
Memphis, TN 38103
(901) 726-1042
SOUTHAVEN, MISSISSIPPI
3075 Goodman Rd. Suite 14
Southaven, MS 38672
(662) 342-1832