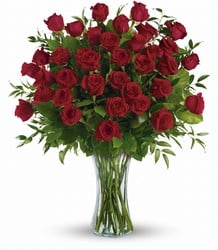 Romance her with Flowers….
Let us help!
One of the most
classic and romantic ways to show love, affection, appreciation, or just
plain ole Hey, I Like you is with flowers! I'm sure you've seen this before. Guy
likes girl, Guy asks girl out, Guy brings flowers for girl on date, Girl and guy
fall madly in love. Flowers are absolutely appropriate on a first date. They are
also appropriate on several other occasions as well, such as birthdays
and anniversaries.
However to really make an impact with flowers here are a few special hints just
for you guys…..
1. Be Spontaneous! You don't have to wait for a
special occasion to give flowers. You don't need one! In fact, flowers given for
no reason at all other than "thinking of you today" mean so much more to the
recipient simply because they are unexpected. If your loved one is having a bad
day, there is no better way to make it better!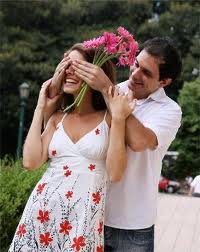 2. Don't overlook anyone! Flowers are great for
girlfriends and wives, but there are many special women in your life I'm sure
that would love a gift of flowers. Bouquets can express a whole wide range of
feelings, from romantic to friendly and everything in between. Your wife will
appreciate flowers but so will your mother, sister, daughter, and
friends.
3. Try
Something New. Women are interested in a wide
variety of flowers and colors. So, when giving roses, consider pink, peach, yellow, white, or assorted colors to catch her
attention. And, remember, most women appreciate a beautiful assortment of fresh
flowers, as well as roses. Consider a mixed bouquet of all kinds of different
flowers and switch it up a little every time you get one for her. You can have
roses added to any arrangement. They look great with just about everything. Also
pay attention to which flowers she seems to like the best and incorporate her
favorites into every bouquet. That says you know what she likes and she will
appreciate you noticing.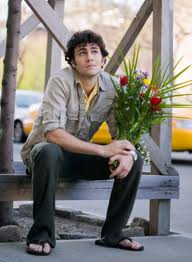 4. Recycle vases. Giving flowers regularly can get
pricey. Here are ways you can give flowers often but save money as well. Recycle
vases. Here at Pugh's we LOVE
recycling. You can bring in any vase and we will make up a fresh arrangement for
you in it and you save money not buying another vase. You can also save money on
the flowers themselves. Certain flowers are less expensive than others and you
can make a lovely bouquet by just incorporating some of these with other more
expensive flowers. The best way to know is to stop in and let us help
you. We can suggest flowers and put something together to fit your
budget.
5. Flowers are never boring. No matter how many times
you receive flowers it is always exiting to receive them. Plus, because of their infinite
diversity and unique appeal, flowers never lose their uniqueness. Each new
floral arrangement is a fresh and individual declaration of appreciation,
reflecting positively on your imagination, thoughtfulness and creativity. No two
flowers are the same so therefore each arrangement is one of a
kind!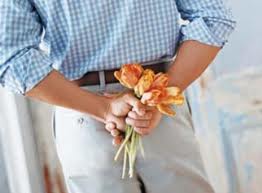 6. Flowers do not have to mean commitment. I don't know
how many times I've helped some lost young man on his first flower buying
experience. They are always concerned that the bouquet is to much or that she'll
read to much into it if I include roses in the mix, Etc.. Relax, guys. Women know when an
arrangement simply means that you care.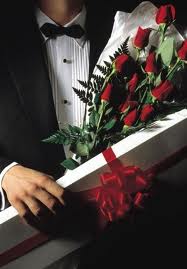 Although it is true that certain
flowers have special meanings, in this day and age it is more personal than
universal. Each relationship is different, so therefore flowers can acquire a
personal meaning unique to your relationship. For example the first time the two
of you went on a date they had a vase full of Alstromeria on the table. Now
whenever you see this flower you think of her. Therefore giving Alstomeria the
meaning of love.
Remember guys, whether this
is your first time sending flowers or you are a seasoned pro, Women love
getting flowers!! Every woman can remember the last
time she got flowers!
And whether you
are aware of it or not sending flowers to a woman is one
of the few truly storied and romantic practices that still exists in our
culture. It's up there with buying a woman jewelry, or sweeping her away to a
tropical paradise for the weekend. Sending flowers, you will notice, is the
least expensive, yet most emotional of these practices.