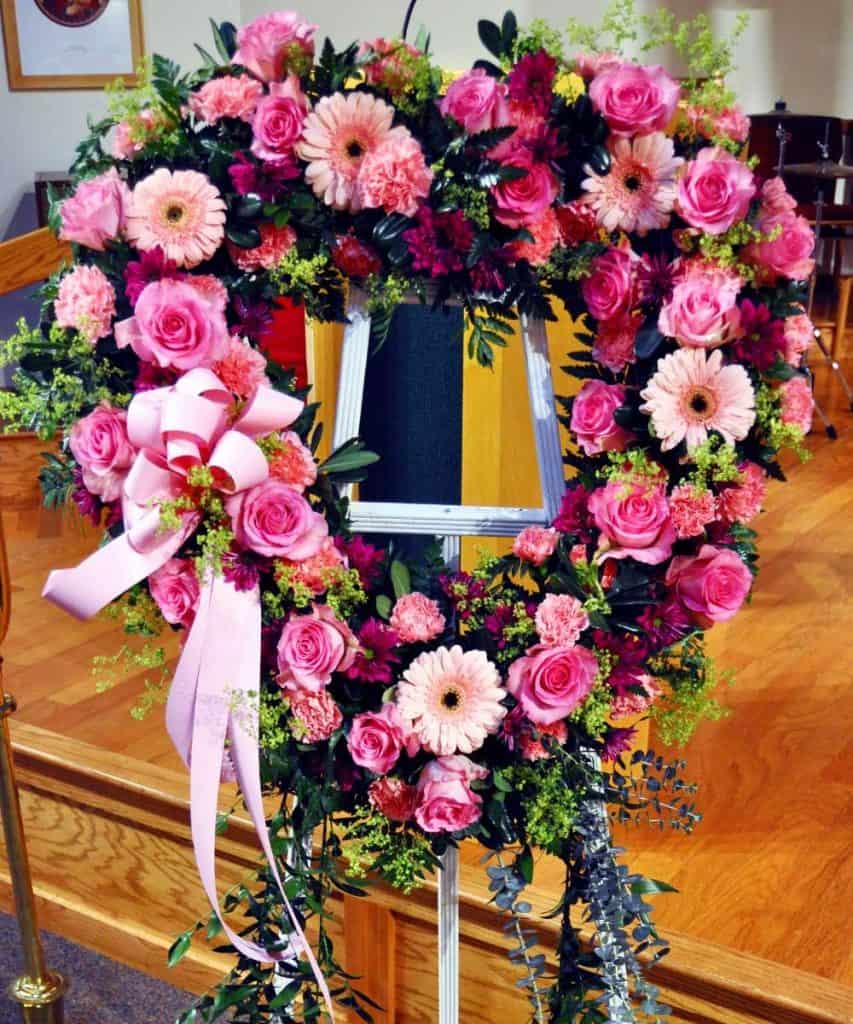 When you hear or read the words "in lieu of flowers"
in an obituary or regarding a funeral you naturally assume it means
that the family
prefers not to receive flowers, the fact is that this may not always be
the case. Typically a bereaved family not wishing to receive flowers
will state this through the use of a phrase such as "please omit
flowers". Although a family may wish to have donations made to a
particular charity (or organization) on behalf of the deceased, this
does not mean that they wish not to receive flowers at all. Flowers play an important role in helping the bereaved deal with their grief.
Sometimes the obituary announcement will include the phrase "In lieu of flowers",
contributions may be made to…". This terminology often is used
to encourage charitable gifts but not necessarily to discourage other
expressions of sympathy. In general, most families will sincerely appreciate all personal expressions
and at times may regret having too few flowers at the funeral. It is
important that individuals make their own choice as to what to give and many people are
choosing to send a floral remembrance to the service or family home as
well as a donation to the charity indicated. While a monetary donation
is a worthy tribute, there is really no substitute for beautiful flowers
at a sympathy service. Flowers bring comfort to the living while commemorating the
life of the deceased.
A "garden" of flowers and plants at the funeral home, chapel or church
make a beautiful setting for visitation and memorial services. Many
bouquets can be personalized in favorite colors or flowers or mementos
of the deceased. These special touches are a tribute to their lives, a comfort to family and to all who pay their respects.