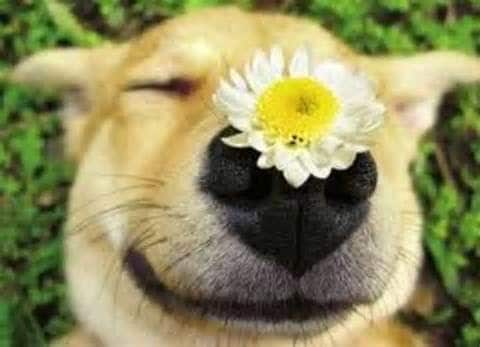 We all love fresh flowers and plants for the beauty they provide and
their wonderful aromas that fill our homes. Unfortunately, our pets
don't enjoy flowers the same way we do. Dogs and cats have a natural
curiosity and tend to investigate anything new by smelling or tasting.
Their inquisitive nature is often adorable, but can sometimes lead to
trouble – especially for active pets who have a tendency to eat
everything they see. It is up to us to protect them by knowing which
varieties of flowers are safe for pets, and identifying which ones can
be dangerous to our four-legged friends.
Non-toxic choices
Roses are always a safe choice when it comes to choosing flowers for a
home with pets. Once their thorns are removed, they are usually
harmless to most animals. Gerbera daisies, sunflowers, snapdragons and
alstroemerias are also safe to have around pets, as are orchids and
ferns.
Flowers that may be harmful
According to the ASPCA, Lilies (specifically Lilium and Hemerocallis)
are considered to be the most dangerous flowers for pets, particularly
for cats, and should be avoided if the pets will be left alone with
them. Tulips, baby's breath, birds of paradise, hyacinths, stargazers,
carnations and daisies can also be toxic to pets if they are ingested.
Alternative options
There are several options to consider when sending flowers to a
pet-friendly household. Alstroemerias (Peruvian lilies) can be
substituted for other lilies in bouquets, and ferns can be used in place
of baby's breath when accompanying roses or other flowers.
A common organic solution can also be used to deter pets from getting
too close to potentially harmful flowers. A mixture of ten drops of
citrus essential oil, one cup of water and one teaspoon of cayenne
pepper can be sprayed over the flowers and plants, and should repel even
the most curious pets.
In most cases, pets and flowers can safely co-exist in the same house
by taking a few simple precautions. Below are lists of some of the most
common "pet-friendly" flowers and also of flowers that are known to be
toxic. For a more comprehensive list, visit: http://www.aspca.org/pet-care/animal-poison-control/toxic-and-non-toxic-plants , or consult with your florist for more information.