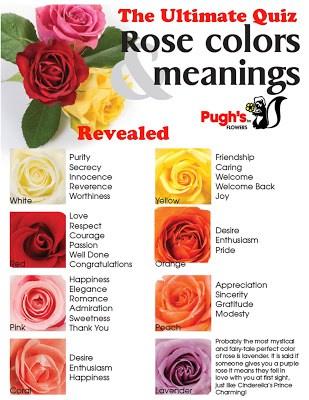 June is National Rose month. June is also when the annual Pugh's Flowers Rose Sale begins. Rose colors have various meanings. Some people give roses based on these meanings, but others give flowers based on the recipient's favorite color. Either way, roses are very beautiful and fragrant flowers and have long been a symbol of love and affection.
Where do most of our cut roses come from?
Today, Colombia is the dominant producer of U.S. cut flowers, with
roses,
carnations, spray chrysanthemums and Alstromeria among its top crops.
Ecuador takes a close second. Both countries have exceptional climates
for commercial growing, and both have successfully carved out their own
niches in the most popular product segments. Ecuador's top crops
include roses, Delphiniums, asters, Gypsophila (baby's breath), and
mixed bouquets.