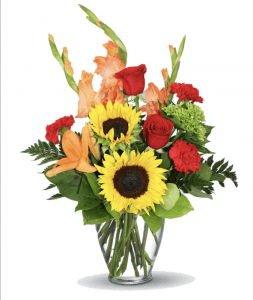 Summer officially arrived on the calendar on June 20th, but the weather, the urge to be outdoors, and the arrival of bundles and bundles of fresh summer flowers from our flower farm partners meant summer arrived a week or so ago for us at our Memphis flower shop.
Sunflower Sale
To celebrate the start of summer, we are having a sunflower sale. As one of the most treasured summer flowers, the sunflower reflects the shape and color of the sun.
Our sunflower deals include many of our best-selling sunflower arrangements. Check with us on availability when you call in your order.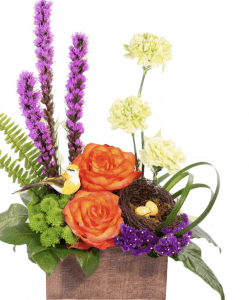 Summer Floral Designs
Our floral design team has been busy creating new designs over the last few months, offering more creative and bold floral designs that are perfect for decor, special occasions, and thoughtful gifts. Many of these floral designs mix textures, greenery, and accent pieces for an extraordinary, artful display.
Be sure to browse our summer flower collection on our website to see the new summer floral designs. There is something for everyone!
Patriotic Flowers
Although this year's Independence Day may not be like we are used to, we can still show our appreciation for our independence and freedom through a stunning floral display of red, white, and blue flowers across our front porch, as hanging baskets on our balcony, or throughout our yard. We have a wide range of patriotic flower arrangements to choose from with flag accents as well as a patriotic garden option.
Custom Flowers and Deliveries
If you want to create something special, call our Memphis flower shop and work with one of our floral designers on a custom bouquet, centerpiece, or arrangement for a summer event or 4th of July display. We look forward to working with you directly on a creative floral piece that matches your style and vision.
We are still offering both curbside pickup and no-contact delivery for your health and safety. Just let us know what you would like to do when calling in your order or placing it through our website.