Pugh's Flowers February National Wedding Month
Weddings are most commonly held in either June, August or September. However, this is February National Wedding Month, so named by the National Association of Bridal Consultants. The reason February is called National Wedding Month is because during the holiday season of Christmas and New Year's, more wedding proposals take place.
Consequently, wedding plans begin to take shape. Booking venues, choosing wedding attire and making selections for flowers and entertainment all commence. This increased activity surrounding weddings has been the reason February is dubbed National Weddings Month.
Each year in the United States, there are an estimated 2.4 million couples that get married.  It is no surprise that Valentine's Day is the most romantic of the holidays. Second only to New Year's Day, there are many proposals during this time and couples like getting married on Valentine's Day.
One reason is so they have this special day to commemorate their wedding anniversary. Then there is the leap year factor causing some couples to get married on February 29th. Of course, this occurs once every four years.
In addition, Wedding Planning can commence as a result of the many proposals that take place in February. For example, Valentine's Day tops the list of some reports as being the number one engagement month of the year. Below is how one study reports the top five engagement days and months.
February National Wedding Month
Valentine's Day is number one. However, that is a fairly recent trend which is thought to be covid related. Historically, Christmas Day has topped the listed. Nonetheless, Valentine's Day is clearly the winner for romantic days and engagements will always be popular.
Number two is New Year's Day. One reason for this is that many couples desire starting off the New Year with an exciting commitment to their sweetheart.
Christmas Day previously topped the list and perhaps will return to the number one spot. Again, the pandemic is thought to have altered plans since its introduction in early 2020.
Another popular wedding proposal day is the Fourth of July.
In all honesty, it is hard to predict future trends with the pandemic affects. However, these days have typically been popular. Above all, February is a great month to have or to start planning your future wedding. That being said, contacting Pugh's Flowers is your first step.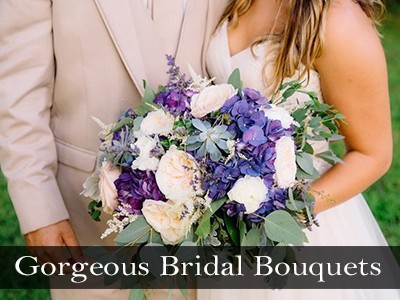 Pugh's Wedding Flowers
The Best Wedding & Event Flowers in Memphis
"Hey there! I'm Laura, the wedding coordinator here at Pugh's Flowers. Family owned and operated, Pugh's has been in business for over 30 years, and I've been here for 7 helping to expand our wedding division. I pride myself on my attention to detail, but also the ability to be flexible and work with all budgets, venues, design styles, etc.
Allow us to handle all your floral needs, be it a simple elopement bouquet or wedding party of 50. We offer bride and bridesmaid bouquets, boutonnieres and corsages for the family/attendants, altar arrangements including arches/arbors, aisle markers, floral chandeliers, reception centerpieces, cake flowers, buffet table arrangements, and so on. We have a growing selection of rental items, containers, lanterns, candles and can bring your design ideas to life. Give us a call or email today so we can get started on a quote for you!"
Pugh's Flowers was voted Best Florist in Memphis. We are the number one choice for Wedding and Event flowers in Memphis Tennessee and Southaven Mississippi. We have more than 40 years of experience. We are equipped to handle weddings and events of all sizes. We put everything we have into exceeding the expectations of the clients we serve.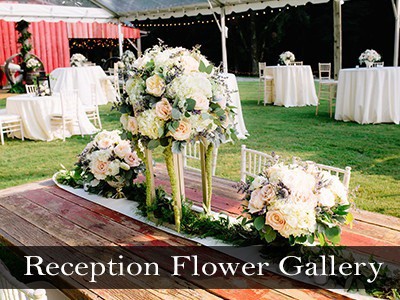 Pugh's Flowers
MEMPHIS'S FAVORITE FLORIST
Pugh's Flowers was started in 1976 by Bill Pugh and his partner. The flower shop currently is owned and operated by his three sons and has four retail locations in Memphis, TN as well as a landscape division named Pugh's Earthworks. Landscape operations are based in Memphis, Jackson, and Nashville, TN, as well as Little Rock, AR.
Main Location
2435 Whitten Rd.
Memphis, TN 38133
(901) 405-6670