Our Memphis Flower Shop Offers Custom Valentine's Day Flowers 
Pugh's Flowers has four flower shops throughout Memphis, Tennessee. Our florist locations and website are full of of flowers, plants, and curated gifts for delivery. We also specialize in event flowers, including parties, weddings, and other celebrations of all sizes, which are created by our talented team of floral designers. Our floral designers also can capture the emotion and mood of all types of occasions, including the sentiment of the love, affection, and romance found on Valentine's Day.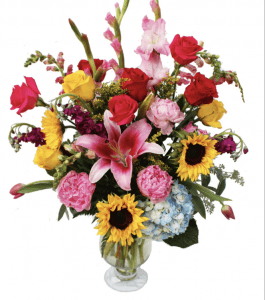 No relationship is exactly the same. That's why no Valentine's Day flowers should be exactly the same. That's just one of the many things that sets our Memphis flower shop apart from other flower outlets.
We offer an affordable custom floral design service for every occasion so you can create and give your own exclusive bouquet. No one but your recipient will enjoy this floral design because you've created it with our floral design team.
Check out our Valentine's Day collection for inspiration but then make an appointment to meet with our floral design team to create a customer Valentine's Day bouquet for your special someone.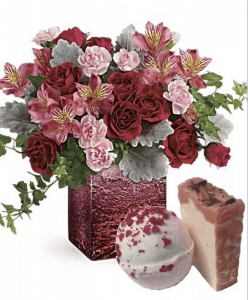 You might wonder what we can customize. Based on your budget and your loved one's color and flower preferences, there is a lot we can do — from the container to the size and design style.
Our floral design team can show you many ideas and help you find inspiration. Even if you want to bring in some containers or pictures, we can use that as our starting point to making an incredible custom Valentine's Day floral design for you.
Not only do we customize floral designs, but you can also enjoy a custom plant design with a special Valentine's Day dish or basket garden, a succulent garden, or a group of blooming plants.
And, although we have many Valentine's Day gift packages doesn't mean that we can't customize a special Valentine's Day package for you, either. You can pick the bouquet and then the other items you think your loved one will appreciate and we'll put it together to see what type of package will work as a special gift.
Be sure to contact us now to book your appointment with our floral design team as time slots fill up fast!