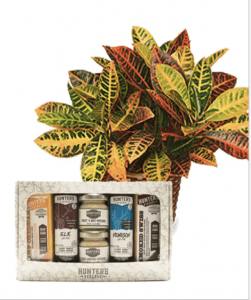 Our Memphis flower shop is open to welcome you to shop for the holidays. However, this year, we have made the decision to not host holiday open houses.
Instead, we have expanded our online holiday shopping experience to provide more of you with the opportunity to find more ways to shop with your favorite Memphis flower shop online. That includes introducing new delicious products that make great holiday gifts or entertainment options for your own family.
Let's start with one of our new favorites, the Charcuterie Set! In recent years, more Memphis restaurants have added this snacking board to their menus. Perfect for larger groups, there is something sweet and savory to share and enjoy!
We've also seen more people creating their own charcuterie platters at home during the quarantine. That inspired us to create our own charcuterie gift set for the holiday season! We hope you enjoy it as much as we do!
But, there's much more that you can order through our Memphis flower and gift website for yourself as well as friends, family members, colleagues, neighbors, and other special people. Our gift collection also offers more gift packages that combine a bouquet or plant with many curated items from other Memphis small business owners like ourselves.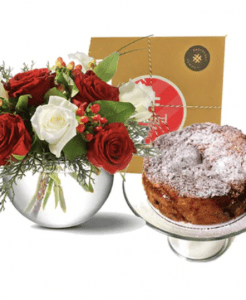 Not only will you be able to conveniently access some extraordinary gift items, but you will also help support local businesses throughout Memphis that need your assistance to sustain themselves through what's been a challenging year. This includes everything from savory items to sweet treats to homemade candles. Let us know what you want to put together as we may able to put something together just for you!
Of course, another good gift idea that you can easily order online from us for contactless delivery throughout the Memphis area includes seasonal plants, Thanksgiving centerpieces, and holiday decor.
We are already accepting Thanksgiving orders and planning out our route schedule for holiday deliveries. Now is a great time to place your order online. Of course, you can also call us or stop by our Memphis flower shop to do your holiday shopping.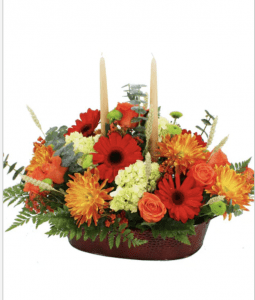 As the holiday season approaches, we want you to know how much your support has meant to us at Pugh's Flowers. We look forward to still seeing many of you stop by to pick up your Thanksgiving flowers and centerpieces or to work with our floral design team on custom holiday bouquets!