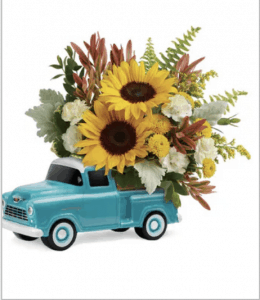 July is most likely filled with birthdays and other special occasions among friends, family, and colleagues. While you may have already accounted and planned for those days on your calendar, there are some family-themed special occasion days in July that you may need to add.
These other special July days include Cousin's Day on July 24th, Parent's Day on July 25th, Aunt and Uncle Day on July 26th, and Father-in-Law Day on July 30th. These are all opportunities to show your family members more love and appreciation, especially after such a challenging year.
Our Memphis flower and gift shop as well as our website have all types of gifts for these special July occasion days. Here are some ideas:
Our gift packages suit all family occasion days because there is something for every age, preference, and taste. From a puzzles and treats package for a y0ung cousin to a Hunter's Reserve Set with bromeliad plant for your father-in-law or aunt and uncle to spa packages and gourmet goodies for anyone on your list, our Memphis flower and gift shop has you covered. Many of these gift options include a bouquet of flowers.
We also have gourmet baskets and fruit baskets that all of your family members are sure to love, including the charcuterie basket, the mugs basket, and local seasonal fruit basket.
If any of your family members have a green thumb, then they are sure to enjoy something from our plant collection that they can take care of and nurture for many months. Options include indoor green plants, blooming plants, dish and basket gardens, and succulents. We also have monthly plant gifts and gift packages that include plants instead of flowers.
You also have a wide range of floral designs in different varieties, sizes, colors, and container styles. You can also us our custom floral design service for something truly unique for your loved one.
Add-ons and other gift ideas include balloons and balloon bouquets as well as greeting cards and available curated items from local Memphis small businesses. Be sure to stop by our Memphis flower shop and see what's new!
Order today in our Memphis flower and gift shop, call in your order, or use our online order form on our website to easily buy and schedule contactless delivery or pickup for all these family days.