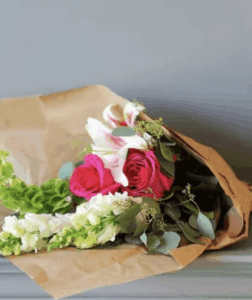 What a school year it's been! Those at all levels of learning have been challenged by a unique situation. However, they've made it through and have the chance to return to the next grade level or cap it off with in-person graduation ceremonies here in Memphis.
From grade school and middle school to high school and university to college and trade school, it's time to celebrate our Memphis graduates. At Pugh's flowers, we are here to help you show your favorite graduate some love. You may even want to thank Memphis teachers, administrators, or counselors who made a difference in your child's life.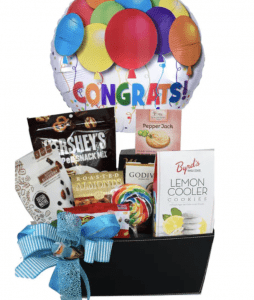 As the favorite florist in Memphis, we've put together a graduation collection that provides you with flowers and gifts to celebrate the grad in your life. You will find cube bouquets, flower arrangements, wrapped floral bouquets, and gift packages for the graduate that screams, Congratulations!
Also, be sure to ask about custom graduation flower arrangements with flowers in colors that match the school's colors. This is a great way to get in some school spirit as your student closes out their time with the school. They will also look great, color coordinating their floral gifts to their caps and gowns!
One of the best gifts we offer are our package collections, which offer a value-oriented way to show your love. Our gift packages overflow with multiple gifts. In fact, many that feature a basket with goodies is a good gift if you plan on thanking a teaching team or an admin team. For example, our Congratulations Basket is filled with sweet treats and more.
Other grad gift ideas include blooming plants, green plants, home-baked goods from local Memphis small business partners, balloon bouquets, grad-themed gifts like stuffed animals, and greeting cards. Many of these items for graduation will be available in our Memphis flower shop. Come on by and see what we have! Of course, you can also shop on our website!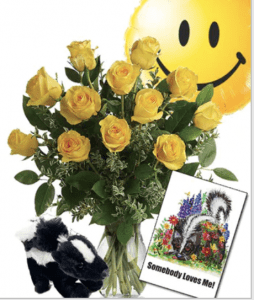 Your orders can be picked up or delivered through contactless service. Order today and make the most out of your grad's ability to truly celebrate this year in a way that last year's grads could not! It's a real accomplishment to have persevered under this year's circumstances.
Congratulations to all of our Memphis graduates! It's time to celebrate!