Pugh's Flowers provides same day & express flower delivery to all Shelby County Hospitals.
This year, Mother's Day is observed on May 8th! This festive and loving day has been a wonderful occasion for mothers and families since its inception many years ago. With supply chain issues remaining disrupted, please do not wait too long to start shopping for Mother's Day Floral Products. Our professional and award -winning Floral Designers at Pugh's Flowers have crafted the most heartfelt fresh flowers and plants. Each of our floral products were carefully created by our Floral Designers to put a big smile on mom's face.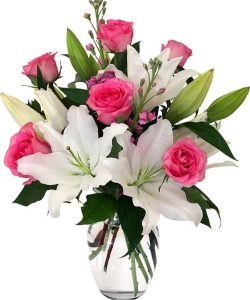 Contemplating the many things one can do for mom is a natural and respectful thing. However, if you are a mom also, you need to take a moment to consider what you might do for yourself. Often, a mother may neglect thinking about themselves and wind up missing out on well-deserved rewards.
For all moms, you deserve to reflect on your accomplishments and sacrifices to raise a family and keep the home functioning. It takes a lot of devotion to be a great mom. Below are some valuable tips to consider on your special day.
Reflect on you – Mother's Day is not just another day. It is easy to slip into the daily routine of being "super mom". Instead, take time to reflect on your accomplishments and all that you do for your immediate and extended family. Try to not spend the day critiquing your abilities and accomplishments.
Reach out to other Moms – You have a circle of friends some of whom are moms like you. Some of these ladies are probably people you admire for their mothering skills. Take a few moments to reach out to them and let them know about your admiration for them.
Take time for yourself – It is quite normal to get up early and immediately switch to "mother mode". Maybe there are clothes on the floor, unmade beds, dishes in the sink and other things needing attention.
Instead of feeling the need to jump into completing that you normally do, maybe sleep in later. Those tasks will be there tomorrow or better perhaps someone in your family may decide it is your special day and complete them for you.
Expect Flowers and Gifts – Perhaps throw some not – so – subtle hints out there to your husband and children that a beautiful bouquet of flowers would be a welcomed gift. Then make sure you let them know that Pugh's Flowers is where you would like the flowers to come from!
LOVE ME TENDER
COVID-19 Update: We are still delivering your love! During checkout, you will be offered "No Contact Delivery" for local deliveries to help ensure the health and safety of our community.
The King of Rock and Roll got it right when he said, "Love Me Tender" and we have this beautiful arrangement of roses and lilies just right too! 6 lovely red roses and fragrant lilies arranged in a beautiful glass vase are simply stunning.
Pugh's Earthworks Mother's Day Floral Products
Pugh's Flowers offers the best selection of beautiful Mother's Day flowers in Memphis, Tennessee. Looking for that perfect gift for Mom? Take a look at our gorgeous Ecuadorian Roses. They are grown high in the mountains of Ecuador, where the roses enjoy the perfect blend of sunlight, moisture and soil conditions. These roses have long stems and larger blooms. We invite you to shop our website or stop by any of our four floral design centers. All will have a great selection of Mother's Day flowers, plants and gifts, available for immediate purchase. No-contact delivery!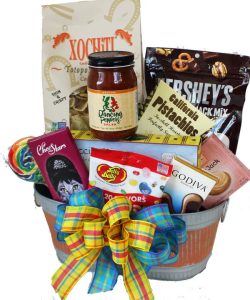 Our Company offers same day flower delivery anywhere in the greater Memphis Tennessee area. If you are in our local delivery zone, we also offer 4-hour express flower delivery service, for those who have to have the flowers arrive at a specific time.
If your mom happens to be in the hospital on Mother's Day, we can help. Pugh's Flowers provides same day & express flower delivery to all Shelby County Hospitals. Our get-well flowers, plants and gift collection are the best in town. We also offer get well themed mylar balloons, teddy bears and delicious edible treats.
We offer the best selection of sympathy flowers in the state. Our firm provides local same day & express delivery service to all greater Memphis area Funeral Homes, Mortuaries and Cemeteries. As mentioned earlier, we also operate a floral design center in Southaven, MS. We make daily sympathy flower deliveries in Southaven, and throughout the DeSoto county area as well. We invite you to do your shopping on our website. If you prefer, we also have four floral design centers available for you to come in and see our entire selection of flowers, plants and occasion themed gifts.
We operate four flower shops in Memphis. Including our store location in Southaven, Mississippi. Our main fulfillment center is located on Whitten Road in Memphis.
Whitten Road: 2435 Whitten Rd. Bartlett, TN 38133 901-405-6670
Union Ave: 1882 Union Ave. Memphis, TN 38103 901-726-1042
Poplar Ave: 5645 Poplar Ave. Memphis, TN 38119 901-682-2501
Southaven MS: 3075 Goodman Rd. Suite 14 Southaven, MS 38672 662-342-1832
Pugh's Flowers offers both local and nationwide delivery options. Locally we offer same day and express flower delivery service. Nationally, we offer same day flower service. We have a team of delivery drivers on staff. We also own a delivery courier firm called Lickety-Split Couriers. They handle the vast majority of all flower arrangements that we deliver locally. Every flower arrangement we deliver is guaranteed to arrive fresh and on-time. All come with our 100% customer satisfaction guarantee. If for any reason you don't like the arrangement that we have designed and delivered for you, please contact our floral design center and we will replace that arrangement free of charge.
GOURMET DELIGHT
Let us delight your recipient with all sorts of gourmet items. Items will vary but may include Godiva chocolate, Jelly Belly, Hershey, chips, salsa, cheese, crackers, sausage, almonds and so much more! It's an absolutely delightful gift!
Pugh's Flowers offers Fresh and Heartfelt Mother's Day Floral Products
2435 Whitten Rd.
Memphis, TN 38133
(901) 405-6670