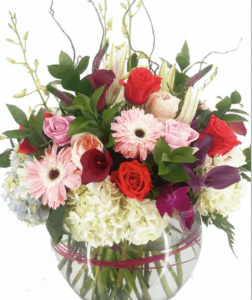 It's here! Valentine's Day week has arrived! Are you ready? At your favorite Memphis flower shop, we are all been ready because we've been preparing since the start of January to ensure we have enough flowers, plants, and gifts to help everyone celebrate love and romance with their spouses and partners.
To help you get ready to have your Valentine's Day gifts delivered on the big day or even before (which we highly recommend due to the high volume of orders we receive), we've got something that is store to fit your recipient and your budget. This includes amazing balloons, thoughtful greeting cards, stuffed animals, value-added gift packages, plants and gardens, and, of course, flowers like roses.
Memorable Valentine's Day Floral Designs
Over the past few weeks, we have shared our Valentine's Day gift packages, plants, and other curated gifts. This Valentine's Day floral gift blog post includes some photos that spotlight our floral design team's creativity. They have been hard at work coming up with new ways to combine traditional favorites like roses with other stunning florals, greenery, and accents to help you express your love, affection, and friendship for your Valentine.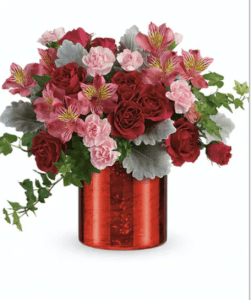 The new floral designs come in many sizes and styles along with some stunning keepsake containers that double your Valentine's Day gift. Many of the designs have been inspired from custom feedback, so please continue to share your thoughts with us so we can keep coming up with floral gifts that meet your expectations.
Be sure to also check out our Valentine's Day "deal of the day" that gives you extra savings!
Prepaid Pickup Instructions for Valentine's Day
Please note these special instructions we have added this year for prepaid pickup items. If you did not order contactless delivery and prefer to come to our Memphis flower shops to get your Valentine's Day gifts, there are some things you need to know.
Each of our Memphis florist locations will have signs posted for instructions on how to pick up your prepaid order without having to come inside our flower shop.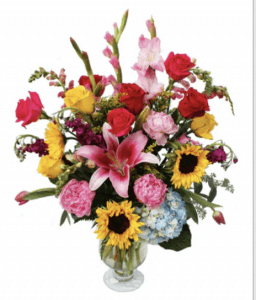 We also encourage you to pull up our Valentine's Day collection on your mobile devices to show our sales teams which items you are interested in. This helps to minimize touching any countertop items and maintaining the proper social distance should you want to come to our Memphis flower shop to place your order for Valentine's Day.
We also have QR codes posted throughout our Memphis flower shops to help you find exactly what you need. You will also be able to find these QR codes on the signage outside of each florist location.