February is also known as National Wedding Month. If you got engaged or are ready to start planning your 2021 wedding here in Memphis, then this is the time to schedule your free wedding consultation with your favorite Memphis flower shop.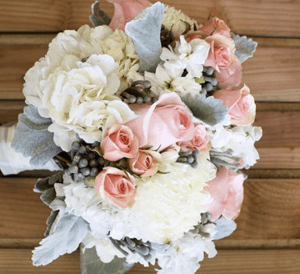 Our Wedding Specialist, Laura, is here and ready to work with you on planning wedding flowers that meet your vision for your big day. Creating the best wedding flowers is her expertise, and she is excited to work with each and every couple that come in and plan their wedding.
If you are not sure where to begin, a good place to start is our wedding flower website. It includes many gallery photos that illustrate the unique floral designs and diverse styles that capture the individual preferences of each couple.
These gallery photos also show all types of wedding flowers for ceremonies, receptions, bridal bouquets, wedding parties, and cakes. You will be able to see what you like and do not like to further shape what you may want to do for your wedding.
Our wedding website also covers venues here in Memphis with a long list of indoor and outdoor locations of all sizes where we have worked. This section also includes more pictures of some of the Memphis wedding venues decorated with our floral designs.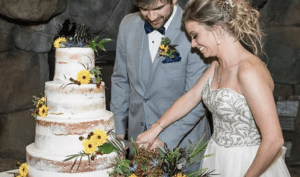 Once you have looked through our website, be sure to schedule your free wedding consultation. When you come to the consultation, we recommend bringing fabric samples of dresses and linens as well as pictures or sharing your dream board or Pinterest board with us for your wedding plans. Also, let us know what venue you have booked or are planning on booking as this will help us make recommendations.
Most importantly, this consultation is about you. We want to hear about what you want, color and style preferences, budget, and expectations.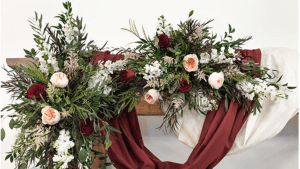 You can meet our floral designers and see our flowers. We will go over how we work with you throughout the process leading up to and including your wedding day so you can feel confident that you don't have to worry about your wedding flowers.
What are you waiting for? Now's the time to get started on your wedding planning with our Memphis flower shop. We look forward to working with you!